CTP Ep. 97 – Dec. 4, 2016: Stuart Gets His iPhone 7 Plus
CTP Ep. 97 – Dec. 4, 2016: Stuart Gets His iPhone 7 Plus
Podcast: Play in new window | Download (Duration: 53:26 — 61.1MB)
Subscribe: Apple Podcasts | Android | RSS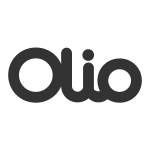 Sponsored by Olio Digital Labs
Hosts & Guests
Topics
The Internet Archive is expanding its backups into Canada
Fitbit is reportedly buying Pebble
Netflix finally adds offline mode for binging on the go

Not everything will be available in offline mode

Amazon Prime video streaming could launch in Canada on Thursday
Pre recorded ad?
Startup Says Beaming Millimeter Waves Over the Air Will Make It a Star in Ultra-Fast Wireless Broadband
Is the Bell-MTS deal on the rocks?
What is VoWiFi and is it key to Freedom Mobile's future?
Stuff We Like
What are you up to lately?
Stuart – iPhone 7 Plus has arrived.
Derek – I was sworn in as Councillor of Ward 4 in MXC on Wednesday! Lots of phone calls and meetings already, have a Council meeting upcoming on Wednesday. Otherwise we're decorating for Christmas, buying Christmas gifts, etc. I also signed up for the Google Play Music 4 month trial, which was a Black Friday/Cyber Monday deal. Absolutely going to buy the Family Plan come March.
Don't forget to review us on iTunes, Google Play, TuneIn, Stitcher, or wherever else you get your podcasts. Please retweet us when we tweet about new episodes on Twitter, share them on Facebook and Google+, or tell a friend!
You can also follow and like our page on Facebook. Or send us an email to let us know what you think!
Music Credit:
"District Four" Kevin MacLeod (incompetech.com)
Licensed under Creative Commons: By Attribution 3.0 License
http://creativecommons.org/licenses/by/3.0