CTP Ep. 132 – Sep 18, 2017: iPhone X Revealed!
Podcast: Play in new window | Download (Duration: 1:08:36 — 78.5MB)
Subscribe: Apple Podcasts | RSS
Sponsored by Olio Digital Labs and Codeship
Thanks to Techdoz.ca for the loan of the Snowball Blue Mic
Hosts & Guests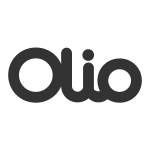 Quick Hits
Toronto Star receives $65,000 fine for violating CRTC Do Not Call List rules
RIP Jerry Pournelle, the first author to write a novel on a computer
New Bluetooth vulnerability can hack a phone in 10 seconds
Toronto-Montreal Hyperloop Plan Considered Among Top 10 in the World
Facebook is Opening an AI Lab in Montreal
Audible launches dedicated Canadian audiobook marketplace
Topics
Review of road trip to Camp Walden
The CFL embraces Twitter emoji
Equifax breach
Apple announcements

Summary
Now that iPhone has joined other makers with having facial recognition, people should be aware of some of the ramifications

CRTC let's Bell bill differently depending on type of wholesale high speed access
Stuff We Like
What are you up to lately?
Stuart – Recovering from a migraine / cold. Still looking for that next great role. #hirestu
Derek – Also recovering from my voice being messed up for a whole week after Fireside Conference, plus a cold on top. Going to work with Jamieson to cycle him in as a regular co-host again, and generally just working hard at CleverHost, Olio, and Councillor duties.
Don't forget to review us on iTunes, Google Play, TuneIn, Stitcher, Player FM, iHeart.com, or wherever else you get your podcasts. Please retweet us when tweet about new episodes on Twitter, share them on Facebook, or tell a friend!
You can also follow and like our page on Facebook. Or send us an email to let us know what you think!
Music Credit:
"District Four" Kevin MacLeod (incompetech.com)
Licensed under Creative Commons: By Attribution 3.0 License
http://creativecommons.org/licenses/by/3.0