We're coming back!
We're coming back!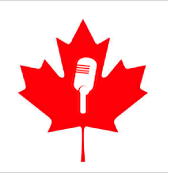 The Canadian Tech Podcast crew has some great news!
We're coming back!
We got an offer we couldn't refuse from a listener who simply could not stand to see CTP lay down any longer, so we're bringing it back and hope to be better than ever before! You can expect to see episode 50 get recorded and uploaded within the next two weeks, and after that we're hoping to stick to a consistent, weekly schedule.
We're also going to spruce up the website, refresh the content, and make sure that the podcast is available on platforms like Google Play, Pocket Casts, Overcast, and others.
We really hope you'll listen in for Canada's take on tech once again. Stay tuned for more great banter and opinion!