CTP Ep. 83 – August 21, 2016: Driving Miss Daisy
CTP Ep. 83 – August 21, 2016: Driving Miss Daisy
Podcast: Play in new window | Download (Duration: 1:10:24 — 80.6MB)
Subscribe: Apple Podcasts | RSS
Sponsored by Olio Digital Labs.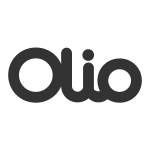 Hosts & Guests
Thanks to techdoz.ca for the loan of the snowball mic.
Topics
Intel will allow ARM chipmakers to use its 10nm manufacturing process
Mozilla looking for feedback on new visual identity
YouTube and Canadian mechanical rights agency CMRRA sign licensing deal

http://mobilesyrup.com/2016/08/19/youtube-and-canadian-mechanical-rights-agency-cmrra-sign-licensing-deal/
The Canadian Music Reproduction Rights Agency (CMRRA) has struck a deal with YouTube, allowing the CMRRA to license copies of audio/visual content made by YouTube in the process of delivering that content to users. That means each time content is reproduced by YouTube or its users, so is the music used in that content.
Essentially this is possibly another revenue stream for the CMRRA, which is an organization that includes all three major music publishers. The CMRRA will now able to collect royalties on YouTube advertising revenue, and subscription revenues on any services YouTube brings to Canada. That opens the door to YouTube launching their Red service here in Canada, which offers an ad-free YouTube experience.
Quick Hits
BlackBerry files patent infringement suit against smartphone maker Blu
Ecobee, based in Toronto, has raised $35 million from Amazon Alexa Fund, Thomvest and Relay Ventures
Google Duo launched this week, will support audio-only calls soon as well
Local Story
Driverseat franchise allows customers to use an app to hire drivers
Stuff We Like
What are you up to lately?
Stuart – Patching and upgrades of websites. Starting to play with Kodi. More unpacking, more training. Doing some more model kit YouTube Videos.
Derek – I finally picked up the Izon Stem this week, which I ordered last fall but couldn't pick up in Port Huron because of expired passport. Also got the FreeHMD VR headset from Tek Gear, which is proving to be very good for the price of $0. Probably giving up on The IT Dept; my heart just isn't in it. However, going to push to get new CleverHost site up this week, helping Kathleen with a new venture of hers, and then will be pushing forward to launch SSLcheap and a new venture of my own after vacation.
Don't forget to review us on iTunes, Google Play, or wherever else you get your podcasts. Please retweet us when we tweet about new episodes on Twitter, share them on Facebook and Google+, or tell a friend!
You can also follow and like our page on Facebook. Or send us an email to let us know what you think!
Music Credit:
"District Four" Kevin MacLeod (incompetech.com)
Licensed under Creative Commons: By Attribution 3.0 License
http://creativecommons.org/licenses/by/3.0