CTP Ep 138 – Nov 5, 2017: Egg Farmer
CTP Ep 138 – Nov 5, 2017: Egg Farmer
Podcast: Play in new window | Download (Duration: 1:15:11 — 86.0MB)
Subscribe: Apple Podcasts | RSS
Sponsored by Olio Digital Labs and Codeship
Thanks to Techdoz.ca for the loan of the Snowball Blue Mic
Hosts & Guests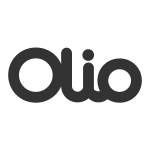 Quick Hits
StarCraft II is going free-to-play on November 14th

Apple posts a strong finish with Q4 2017 results, $52.58 billion net revenue

DJI asks for Transport Canada's help with future drone pilot test

Netflix says over 300 million people around the world watch its content

Global LTE speeds stall, Canada drops lower in world rankings: OpenSignal

Ladies Learning Code Rebrands to Target All Canadians
Topics
Krack hack: Wi-Fi flaw puts all devices at risk, researchers discover

Siri, define privacy: Why Canadian law isn't ready for the iPhone X

Google responds to Pixel 2 XL burn-in issues with software updates

iPhone X may feel the screen burn-in too, Apple says

Here's a roundup of all the reported Google Pixel 2 XL and Pixel 2 issues

Ontario MPP tables 'zombie' bill, aims to reduce distracted walking

Amazon Key is a new service that lets couriers unlock your front door.
Stuff We Like
What are you up to lately?
Stuart – More unpacking and sorting, helped my mom with a move. Promoting

SClark Consulting

for backup and training needs.

Derek – Mining Zcash, approving lots of new development all around Middlesex Centre, managing my chicken farm in Egg, Inc., handling all the requests from the

Student Pathways Challenge

, and generally just trying to be awesome.
Noteworthy News
Facebook Canada unveils plan to fight fake news, hacking in lead-up to 2019 election

Police warn of 'virtual kidnapping' scheme

Rogers seeks extension to aspects of December 1st Wireless Code deadline

Distributel continues acquisitions, purchases IPTV service provider Zazeen

Calgary police not required to disclose information about its cellphone tracking device

Prime Minister Trudeau Discusses Canada's Tech Future at Go North

Samsung Pay Expands Canadian Partnerships

Privacy Commissioner says some educational apps collecting "too much" information

Kindred is Piloting New Robots with Major Retailers
Don't forget to review us on iTunes, Google Play, TuneIn, Spreaker, Stitcher, Player FM, iHeart.com, or wherever else you get your podcasts. Please retweet us when we tweet about new episodes on Twitter, share them on Facebook, or tell a friend!
You can also follow and like our page on Facebook. Or send us an email to let us know what you think!
Music Credit:
"District Four" Kevin MacLeod (incompetech.com)
Licensed under Creative Commons: By Attribution 3.0 License
http://creativecommons.org/licenses/by/3.0