CTP Ep. 133 – Sep 24, 2017: Jump Off a Cliff
CTP Ep. 133 – Sep 24, 2017: Jump Off a Cliff
Podcast: Play in new window | Download (Duration: 51:42 — 59.2MB)
Subscribe: Apple Podcasts | RSS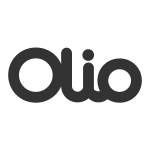 Sponsored by Olio Digital Labs and Codeship
Thanks to Techdoz.ca for the loan of the Snowball Blue Mic
Hosts & Guests
Quick Hits
Sports streaming platform DAZN will issue $20 refunds to subscribers for NFL streaming issues
Indiegogo suspends Frank Phone campaign
Nest Unveils Multiple New Smart Home Products
Right Health acquires Akira to power virtual service for physical healthcare clinics
Equifax hack may have exposed 100,000 Canadians' personal info
Topics
Bell Calls for CRTC-Backed Website Blocking System and Complete Criminalization of Copyright in NAFTA
Google and HTC Announce US$1.1 Billion Cooperation Agreement
iPhone 8: muted reaction and small queues lead to questions over demand
Apple Watch Series 3 also released this week
OPC recommends new legislation to protect Canadians' personal information online, and says Canadians should fear having devices searched at US border
Stuff We Like
Stuart – XMind – Another mind mapping software to try.
Derek – Rocketball; Android only
What are you up to lately?
Stuart – Trying to survive this oppressive heat. Doing some more personal development and reading. Library board this week.
Derek – Had a Council meeting on Wednesday that was very heated toward the end around personnel/HR issues, completely drained the pool this weekend, really loving my 2017 Chevy Silverado, attended Komoka Kings' first home game last night.
Don't forget to review us on iTunes, Google Play, TuneIn, Stitcher, Player FM, iHeart.com, or wherever else you get your podcasts. Please retweet us when tweet about new episodes on Twitter, share them on Facebook, or tell a friend!
You can also follow and like our page on Facebook. Or send us an email to let us know what you think!
Music Credit:
"District Four" Kevin MacLeod (incompetech.com)
Licensed under Creative Commons: By Attribution 3.0 License
http://creativecommons.org/licenses/by/3.0