CTP Ep 134 – Oct 1, 2017: It's 7%!
CTP Ep 134 – Oct 1, 2017: It's 7%!
Podcast: Play in new window | Download (Duration: 56:59 — 65.2MB)
Subscribe: Apple Podcasts | RSS
Sponsored by Olio Digital Labs and Codeship
Thanks to Techdoz.ca for the loan of the Snowball Blue Mic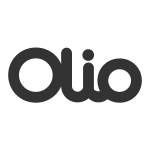 Hosts & Guests
Quick Hits
Rogers and Fido waiving unlocking fees on outright device purchases ahead of CRTC deadline
Twitter to Test Drive Double-Wide Tweets
Bell MTS increases price of home phone, TV and internet services
Ataribox runs Linux on AMD chip and will cost at least $250
Kik Nets Nearly $100 Million in Token Sale
Better Current's Jenni is a smart solar charger for techies who want to live green
Microsoft finally starts doing something with LinkedIn by integrating it into Office 365; is going all in on Teams and plans to phase out Skype for Business
Topics
BlackBerry shares soar by 12% as software sales hit record
A New Streaming Presence Emerges: Netflix Canada
Canadian gov't says Facebook, DMZ set to partner on digital news incubator
Men and Women in Tech Both Struggle to Land Work After 40
Elon Musk Says SpaceX Will Have Humans on Mars by 2024
Stuff We Like
What are you up to lately?
Stuart – Enjoying the fall weather that has finally arrived. Still job hunting and trying to promote sclarkconsulting.ca. Busy week ahead with meetings/appts almost every day.
Derek – Tried to resolve a few things for some Middlesex Centre constituents this week. Delved into the world of chatbots to help teach the rest of the Olio team what they're capable of, and write a new blog entry for Olio about chatbots. Finding lots of networking events to go to this month. Ordered some promotional postcards and new business cards for CleverHost, and worked on CleverHost's affiliate program for a bit. Celebrated my youngest son's third birthday today.
Noteworthy News
Google Discusses the Future of its Assistant
Legal innovation zone launches $80,000 AI challenge
Google Drive is now compatible with iOS 11's Files app
Heritage Minister and Innovation Minister pen welcome letter to new CRTC chair
IBM Opens Ottawa Incubator to Fuel Tech Innovation
Dropbike Wants to be Your City's Bikeshare Program
Goldmoney Adds Bitcoin and Ethereum to Holdings and Launches ColdBlocks
Bell rolls out Comedy Central programming on iTunes
Quebec & Ontario Sign MOU to Collaborate on AI Research
Samsung Opens AI Lab in Montreal Led by Yoshua Bengio
Microsoft places its bets on quantum computing
Ford Gears Up for HoloLens Global Expansion
Don't forget to review us on iTunes, Google Play, TuneIn, Spreaker, Stitcher, Player FM, iHeart.com, or wherever else you get your podcasts. Please retweet us when tweet about new episodes on Twitter, share them on Facebook, or tell a friend!
You can also follow and like our page on Facebook. Or send us an email to let us know what you think!
Music Credit:
"District Four" Kevin MacLeod (incompetech.com)
Licensed under Creative Commons: By Attribution 3.0 License
http://creativecommons.org/licenses/by/3.0