CTP Ep. 136 – Oct 15, 2017: That Was Anti-Climactic
CTP Ep. 136 – Oct 15, 2017: That Was Anti-Climactic
Podcast: Play in new window | Download (Duration: 1:00:36 — 69.3MB)
Subscribe: Apple Podcasts | RSS
Sponsored by Olio Digital Labs and Codeship
Thanks to Techdoz.ca for the loan of the Snowball Blue Mic
Hosts & Guests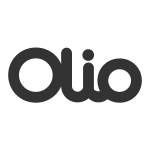 Quick Hits
Google Street View Explores Quttinirpaaq in Most Northern Trip Ever
Lenovo's Tab 4 lineup is now available in Canada
SanDisk releases high-speed SD cards that can survive extreme temperatures
Federal government gives $4 million to Bell for high-speed internet in six Ontario communities
Microsoft Edge for Android beta now available from Google Play Store
DeepMind opens second international lab in Montreal
Topics
CRTC wants you to share your views on the future of programming in Canada
Smart devices can share your private data, but Canada's privacy laws offer little protection: report
BlackBerry QNX's autonomous vehicle just drove on public roads for the first time
Amazon Canada ramps up online grocery battle, promotes Whole Foods products with deep discounts
First SingularityU Canada Summit Brings Exponential Thinking to Toronto
Stuff We Like
What are you up to lately?
Noteworthy News
Huawei and UBC partner to advance the next generation of communications
BC Tech Cube Opens to Stimulate Innovation in AR, VR and MR
Google, IBM and others launch an open-source API for keeping tabs on software supply chains
Everything announced at Oculus' Connect 4 VR conference
New B.C. online app makes it easier for tenants and landlords to resolve issues
Snapchat is bringing contextual information to every Snap
Dell Bets Big on IoT with Several New Announcements
Amazon plays catch-up with Google, adds multiple voice support to the Echo
Nuco raises $27 million to build interoperable blockchain network
Don't forget to review us on iTunes, Google Play, TuneIn, Spreaker, Stitcher, Player FM, iHeart.com, or wherever else you get your podcasts. Please retweet us when tweet about new episodes on Twitter, share them on Facebook, or tell a friend!
You can also follow and like our page on Facebook. Or send us an email to let us know what you think!
Music Credit:
"District Four" Kevin MacLeod (incompetech.com)
Licensed under Creative Commons: By Attribution 3.0 License
http://creativecommons.org/licenses/by/3.0