CTP Ep 135 – Oct 9, 2017: Google Just Pixeled Everywhere
CTP Ep 135 – Oct 9, 2017: Google Just Pixeled Everywhere
Podcast: Play in new window | Download (Duration: 1:14:46 — 85.6MB)
Subscribe: Apple Podcasts | RSS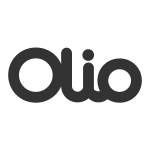 Sponsored by Olio Digital Labs and Codeship
Thanks to Techdoz.ca for the loan of the Snowball Blue Mic
Hosts & Guests
Stuart Clark
Derek Silva
Jamieson Roberts
Quick Hits
CRTC allows a second round of interventions on Wi-Fi-first MVNOs
Ontario government tables legislation that would make ticket bots illegal
Microsoft Edge preview arrives on iOS, coming soon to Android
The Alberta government wants to install smart thermostats and advanced power bars in your home
Topics
Here's what you missed at Google's Pixel event
Square Launches Debit Card and Contactless Payment in Canada
Windows Phone is no longer a 'focus' for Microsoft, will not be building new hardware or features
Canada Needs To Get Ready For Driverless Vehicles
Remote northern Ontario First Nation to begin getting drone delivery
Stuff We Like
What are you up to lately?
Stuart – Still job hunting, working on some sclarkconsulting.ca and life ideas. I'm a speaker on Podcasting Chat scheduled to take place on Oct 20th.
Derek – Started my Christmas shopping (I KNOW!!), attended a Council meeting and public meeting about the Ilderton arena needs study, wrote and published a blog entry about chatbots, started digging into augmented reality and will be writing a blog entry about that, really enjoying watching the Chicago Blackhawks first few games, started watching Outlander and season 4 of Luther.
Jamieson – Started three open source projects, and got promoted!
Noteworthy News
Apple Maps adds data for six Ontario, Alberta and Québec cities
Launch Academy hosting blockchain hackathon on October 21
Facebook quietly launches Mac and PC Workplace Chat apps with screen share
Facebook Adds Context Button in Ongoing #FakeNews Fight
Tencent, Bell Canada join Blockchain Research Institute as founding members
TD Announces Fintech Investment Pool and New Mobile Partnership
Windows Mixed Reality Hands-on: True, seamless immersion
Equifax breach affected 8,000 Canadians, cybersecurity report concludes
Facebook Messenger Lite Launches in North America
Federal and Ontario governments investing $69.2 million for high-speed internet in five Northern Ontario Communities
Marvel and Air Miles partner on interactive augmented reality app
Don't forget to review us on iTunes, Google Play, TuneIn, Spreaker, Stitcher, Player FM, iHeart.com, or wherever else you get your podcasts. Please retweet us when tweet about new episodes on Twitter, share them on Facebook, or tell a friend!
You can also follow and like our page on Facebook. Or send us an email to let us know what you think!
Music Credit:
"District Four" Kevin MacLeod (incompetech.com)
Licensed under Creative Commons: By Attribution 3.0 License
http://creativecommons.org/licenses/by/3.0