CTP Ep. 140 – Nov 19, 2017: Go go Go Network!
CTP Ep. 140 – Nov 19, 2017: Go go Go Network!
Podcast: Play in new window | Download (Duration: 58:21 — 66.8MB)
Subscribe: Apple Podcasts | RSS
Sponsored by Olio Digital Labs and Codeship
Thanks to Techdoz.ca for the loan of the Snowball Blue Mic
Hosts & Guests
Stuart Clark
Derek Silva
Xun Cai – Go Network
Rashid Khan – Go Network
Interview with Cai and Rashid of Go Network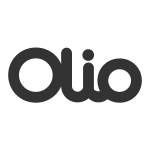 Quick Hits
OnePlus 5T launch: 'all-screen' experience at half price of iPhone X
Here are all the Amazon Alexa skills coming to Canada [Update]
Loblaws to be early adopter of Tesla's all-electric Semi
Canadian and U.S. governments testing new communication tech to improve emergency response
Telus partners with Tunstall connected healthcare company to develop advanced medical tech for Canadians
Amazon Cash Comes to Canada
Bluink is Developing a Smart ID Service for Ontarians
Topics
Loblaws partners with Instacart for grocery delivery service
CRTC wants to implement universal call blocking for 'blatantly illegitimate' numbers
CRTC weighs impact on revised wireless code following Rogers request for delay
PayPal Canada Must Disclose Business Information to the CRA
Stuff We Like
What are you up to lately?
Stuart – Still on the job hunt, refocusing some of my consulting business strengths.
Derek – Just came home from hockey tournament in West Lorne, oldest son's team took second place. Otherwise, responding to tickets at CleverHost and pumping out proposals at Olio! Going to event at Google's Community Space in Kitchener tomorrow.
Noteworthy News

Manulife Launches Insurance Benefits Voice Control with Alexa
Actions on Google finally makes its way to Canada
GoTenna Wants to Create a New Mesh Network in Canada
Government of Canada invests $2.2 million into Montreal company to develop clean wireless tech
Google Assistant is coming to Toronto-based Ecobee's thermostats
Lyft confirms Toronto expansion by end of year
Drone Delivery Canada gains Transport Canada's approval to test in Moose Factory and Moosonee
Toronto Partners with UrbanLogiq to Digitize Main Street Businesses
Don't forget to review us on iTunes, Google Play, TuneIn, Spreaker, Stitcher, Player FM, iHeart.com, or wherever else you get your podcasts. Please retweet us when tweet about new episodes on Twitter, share them on Facebook, or tell a friend!
You can also follow and like our page on Facebook. Or send us an email to let us know what you think!
Music Credit:
"District Four" Kevin MacLeod (incompetech.com)
Licensed under Creative Commons: By Attribution 3.0 License
http://creativecommons.org/licenses/by/3.0