CTP Ep. 141 – Nov 27, 2017: Finding my Waze through T.O.
CTP Ep. 141 – Nov 27, 2017: Finding my Waze through T.O.
Podcast: Play in new window | Download (Duration: 55:24 — 63.4MB)
Subscribe: Apple Podcasts | RSS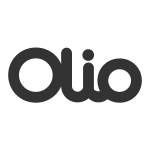 Sponsored by Olio Digital Labs and Codeship
Thanks to Techdoz.ca for the loan of the Snowball Blue Mic
Hosts & Guests
Quick Hits
Loblaw Borrows From Amazon With New Subscription Service
Sixty-five percent of Canadians plan to shop online this holiday season, says survey
Telus joins Rogers in asking for extension to December 1 Wireless Code deadline
Google cracking down on misleading ticket resale sites
City of Toronto partners with Waze to improve city's traffic awareness
Topics
Uber reveals 2016 hack, reports say it paid $100,000 to cover up
Net neutrality: Why Canadians should care about the internet changes in the U.S.
A CBC/Radio-Canada demonstration shows just how easy it is for hackers halfway across the world to spy on a Canadian MP's phone calls and track his movements
The short film 'Slaughterbots' depicts a dystopian future of killer drones swarming the world
Stuff We Like
What are you up to lately?
Stuart – An absolutely crazy / weird week last week. Starting some seasonal work next week at the LCBO (No, I don't get a staff discount!).
Noteworthy News
Bluewave GET review: Not for everyone, but still incredible (Quebec based company)
Blockchain for Canadian cannabis industry
MaRS and Canadian gov't want to give students experience in STEM companies
Canada's $50-Million Challenge to Make Cities Smarter
Blue J Legal Combines Law and AI with Employment Foresight
Don't forget to review us on iTunes, Google Play, TuneIn, Spreaker, Stitcher, Player FM, iHeart.com, or wherever else you get your podcasts. Please retweet us when tweet about new episodes on Twitter, share them on Facebook, or tell a friend!
You can also follow and like our page on Facebook. Or send us an email to let us know what you think!
Music Credit:
"District Four" Kevin MacLeod (incompetech.com)
Licensed under Creative Commons: By Attribution 3.0 License
http://creativecommons.org/licenses/by/3.0