CTP Ep. 142 – Dec. 3, 2017: Bell's Feeling Lucky
CTP Ep. 142 – Dec. 3, 2017: Bell's Feeling Lucky
Podcast: Play in new window | Download (Duration: 1:12:36 — 83.1MB)
Subscribe: Apple Podcasts | RSS
Sp
onsored by Olio Digital Labs and Codeship
Thanks to Techdoz.ca for the loan of the Snowball Blue Mic
Hosts & Guests
Stuart Clark
Derek Silva
Saheba Segu, Market Development Representative at TouchBistro
Alexandra Tucki, Software Specialist Consultant at TouchBistro
TouchBistro – https://www.touchbistro.com/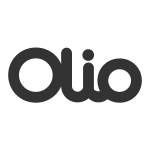 Quick Hits
Bell launching new prepaid wireless brand called Lucky Mobile
Google unveils 2017's list of top apps, games and books in Canada
Canadian Apple Stores to hold free educational coding sessions in December
City of Kitchener opens IoT lab in Communitech
Google says it plans to fix Pixel 2 random rebooting issue 'in the coming weeks'
Topics
Here's everything you need to know about Canada's unlocking fee ban
Apple's had a shockingly bad week of software problems
Equifax revises Canadian breach numbers, increases to 19,000
Interac and Nanopay Partner to Offer International Money Transfers
Stuff We Like
What are you up to lately?
Stuart – A very busy week but 1st few days at the LCBO have gone well, starting a contract gig at UWO next week.
Derek – Pumping out proposals at Olio, wrapped up the Student Pathways Challenge Thursday night, attended a Council meeting to discus 2018 capital budget, invested in the Bloom token sale and was in their Slack helping people out. Installed a new Netgear Nighthawk R7000P wireless router, installed the Storj client in favour of ZCash mining on my desktop. Also testing out a Dell XPS 13 2-in-1 laptop!
Noteworthy News
Toronto-based InstaRyde wants to disrupt the Canadian ride-sharing market
Smart-home tech developers may be prioritizing convenience over security
Mobile-friendly tool launched to help search for drugs covered by OHIP+
Ontario government looking to add Wi-Fi to province's 74 major courthouses by 2019
IoT pilot at UBC will help create action plan for accessible parking
Please review us on iTunes, and you can also subscribe on Google Play, TuneIn, Spreaker, Stitcher, Player FM, iHeart.com, or wherever else you get your podcasts. Please retweet us when tweet about new episodes on Twitter, share them on Facebook, or tell a friend!
You can also follow and like our page on Facebook. Or send us an email to let us know what you think!
Music Credit:
"District Four" Kevin MacLeod (incompetech.com)
Licensed under Creative Commons: By Attribution 3.0 License
http://creativecommons.org/licenses/by/3.0