CTP Ep. 144 – Mon, Dec 18, 2017: Do Unata Canadian Blockchain?
CTP Ep. 144 – Mon, Dec 18, 2017: Do Unata Canadian Blockchain?
Podcast: Play in new window | Download (Duration: 59:39 — 68.3MB)
Subscribe: Apple Podcasts | RSS
Sponsored by Olio Digital Labs and Codeship
Hosts & Guests
Quick Hits
Apple Maps is bringing indoor maps to Toronto, Edmonton and Vancouver international airports
Canadian Border Agency Can Now Scan Personal Information in Advance
Ontario formally bans ticket-buying software, resale of tickets purchased through bots
815,000 Canadian Riders and Drivers Affected by Uber Data Breach
Twitter's new 'Threads' feature aims to make posting tweetstorms easier
Lyft launches in Toronto with SickKids donation partnership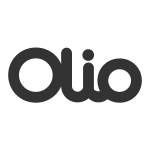 Topics
How Future Regulation Will Shape Canada's Blockchain Environment
Canada's New $100-Million Procurement Program for Technology Startups
Supreme Court of Canada upholds privacy protections for text messages
Toronto's Unata Powering Growth in Online Sales for Grocers
Shaw argues in favour of internet service providers blocking copyright-infringing sites
Stuff We Like
Noteworthy News
Deloitte Outlines 2018 and Beyond for Tech, Media and Telecoms
Canada Launches $400-Million Venture Capital Catalyst Initiative
Ontario's high-speed rail plan moved forward with call for bids on Kitchener-to-London line
Please review us on iTunes. You can also subscribe to the show on Google Play, TuneIn, Spreaker, Stitcher, Player FM, iHeart.com, or wherever else you get your podcasts. Subscribing ensures you get the latest show as soon as it's in the feed! You can follow us on Twitter, Facebook, or tell a friend about the show!
We appreciate your feedback which you can share with us via Twitter, Facebook, or send us an email to let us know what you think!
Music Credit:
"District Four" Kevin MacLeod (incompetech.com)
Licensed under Creative Commons: By Attribution 3.0 License
http://creativecommons.org/licenses/by/3.0