CTP Ep. 145 – Jan 14, 2018: TTFN, Ta-Ta For Now!
CTP Ep. 145 – Jan 14, 2018: TTFN, Ta-Ta For Now!
Podcast: Play in new window | Download (Duration: 1:13:47 — 84.4MB)
Subscribe: Apple Podcasts | RSS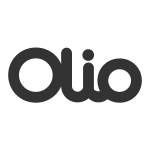 Sponsored by Olio Digital Labs and Codeship
Thanks to Techdoz.ca for the loan of the Snowball Blue Mic
Hosts & Guests
Announcement – We're taking a hiatus! See you in… 6 months? 2020? 2025? Never? ¯\_(ツ)_/¯
Quick Hits
Google combines Android Pay and Google Wallet under a single banner, Google Pay
Future Samsung smartphones will have working FM chips in Canada
Manitoba to receive $83.9 million in high-speed internet funding
TD Bank Acquires AI Startup Layer 6
Public advocacy group calls for CRTC inquiry into Canadian digital service providers
Razer's Project Linda imagines a laptop dock for the Razer Phone
Toronto's Goal to Become the Smartest City in North America
Bitcoin Mining Looking at Canada Given China's Digital Currency Stance
Topics
Meltdown and Spectre: 'worst ever' CPU bugs affect virtually all computers
What Facebook's news feed change could mean to users, businesses
macOS High Sierra bug gives access to App Store preferences without a password
Tech for Good: How machine learning and rich data can help prevent pollution
B.C. experimenting with 'blockchain' to store and share crucial data
Stuff We Like
What are you up to lately?
Stuart – Was sick for most of the holiday's (not fun). I'm now Board Chair at London Public Library. Really enjoying the contract position at Schulich School of Medicine and Dentistry help desk. Keeping fingers and toes crossed that it turns into a permanent position.
Derek – Had a nice holiday season. Enjoying the Google Home mini and Chromecast I got for Christmas! Was just at Kathleen's company country-themed new year party on Friday, I came in second place in the Bloom token community rewards program to take home USD $3,000 of BLT, and thinking of becoming a crypto-focused YouTuber/podcaster.
Don't forget to review us on iTunes, Google Play, TuneIn, Spreaker, Stitcher, Player FM, iHeart.com, or wherever else you get your podcasts. Please retweet us when tweet about new episodes on Twitter, share them on Facebook, or tell a friend!
You can also follow and like our page on Facebook. Or send us an email to let us know what you think!
Music Credit:
"District Four" Kevin MacLeod (incompetech.com)
Licensed under Creative Commons: By Attribution 3.0 License
http://creativecommons.org/licenses/by/3.0